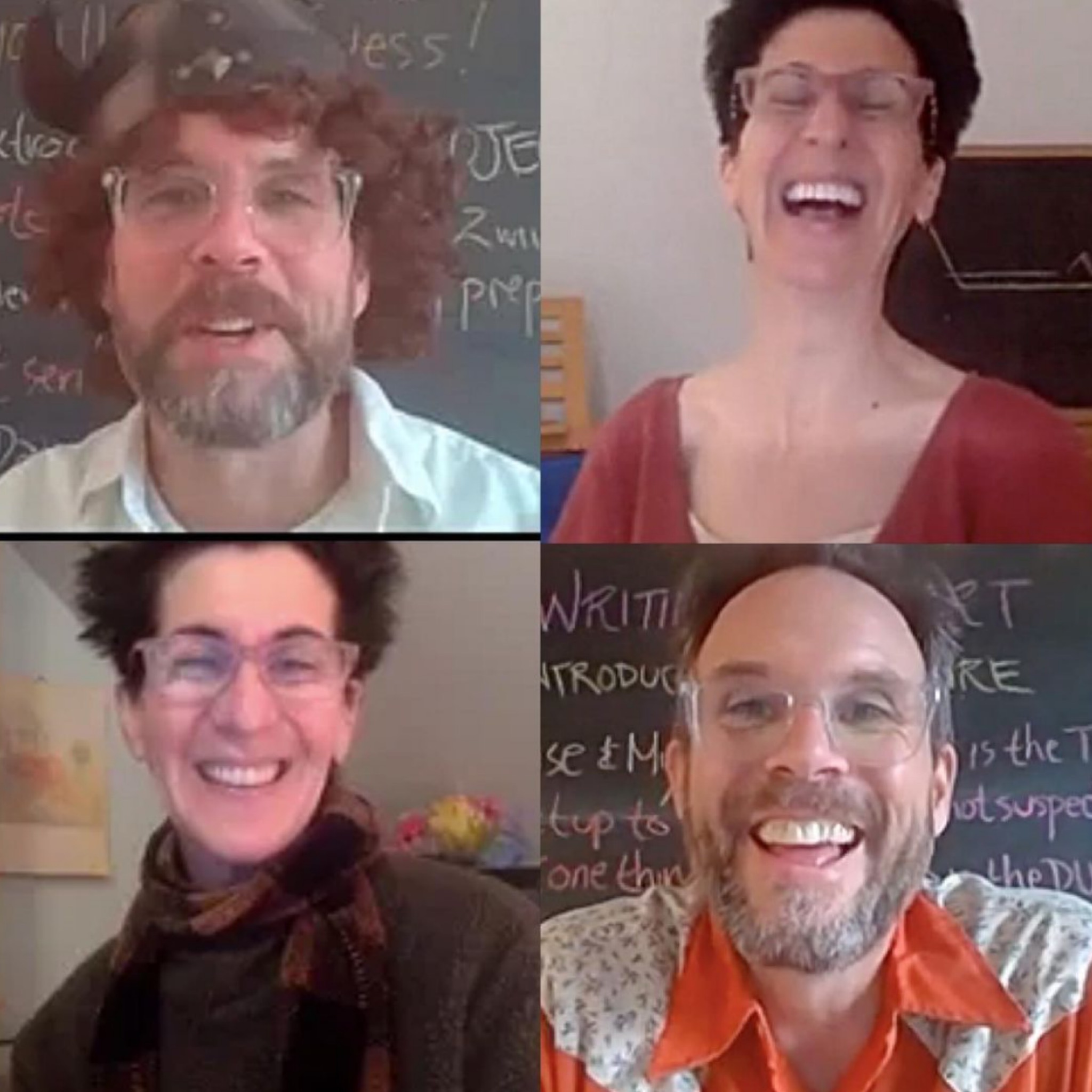 Our Gift to You!!
We invite you to explore the Golden Threads of YOUR Biography!
For several years now, David and Meredith have been online telling stories, teaching courses and holding virtual camps for children. In that time we have learned not only how to connect and engage children online, but to nourish, sooth, reassure and transform.
We also bring decades of practical experience as elementary school teachers and teaching mentors.
Storytelling is at the center of what we teach and how we teach - and this fundamental skill can be yours with some instruction and group practice.
We invite you to join our community of budding storytellers who each have a powerful story to tell.
Find Your Life's Golden Thread
Storytelling and Biography is at the center of these webinars as it affects everything, from our sense of self to how we communicate as parents, educators, family members and colleagues. We will approach the question, "Who Am I?" through the lens of creative storytelling, bringing not only depth, but also levity to the process.
We promise you will learn something about yourself,
and have fun while doing it!
Our Monthly Themes
April topic: Strength and Aliveness (Type 8)
When in your life have you felt powerful? How do you know when you are empowered? What do you do to create healthy boundaries? 
May topic: Unity and Wholeness (Type 9)
Creating a Peacestead. What does yours look like? When have you known one in your life?
June topic: Rightness and Sacredness (Type 1)
What are your causes? What is your life "mission"? When have you made a real change? 
July topic: Love and Sweetness (Type 2)
How do you define Love? How do you express it? How do you receive it? Who in your life has truly loved you?
August topic: Value and Glory (Type 3)
Who are you, really? What is success? How do you know when you are successful? How do you need to be seen to feel successful?
September topic: Depth and Beauty (Type 4)
How do you know when you belong?  
October topic: Clarity and Illumination (Type 5)
What do you want to know?
November topic: Awareness and Guidance (Type 6)
Where do you seek guidance? When have you felt guided?
December topic: Joy and Freedom (Type 7)
Where is your delight? When did you first know magic and wonder? What makes you laugh? 
Other Courses and Stories for adults at Story Steps Education
Our story series, Stories from the Well, and several curriculum are also available at our on-line Storytelling School!